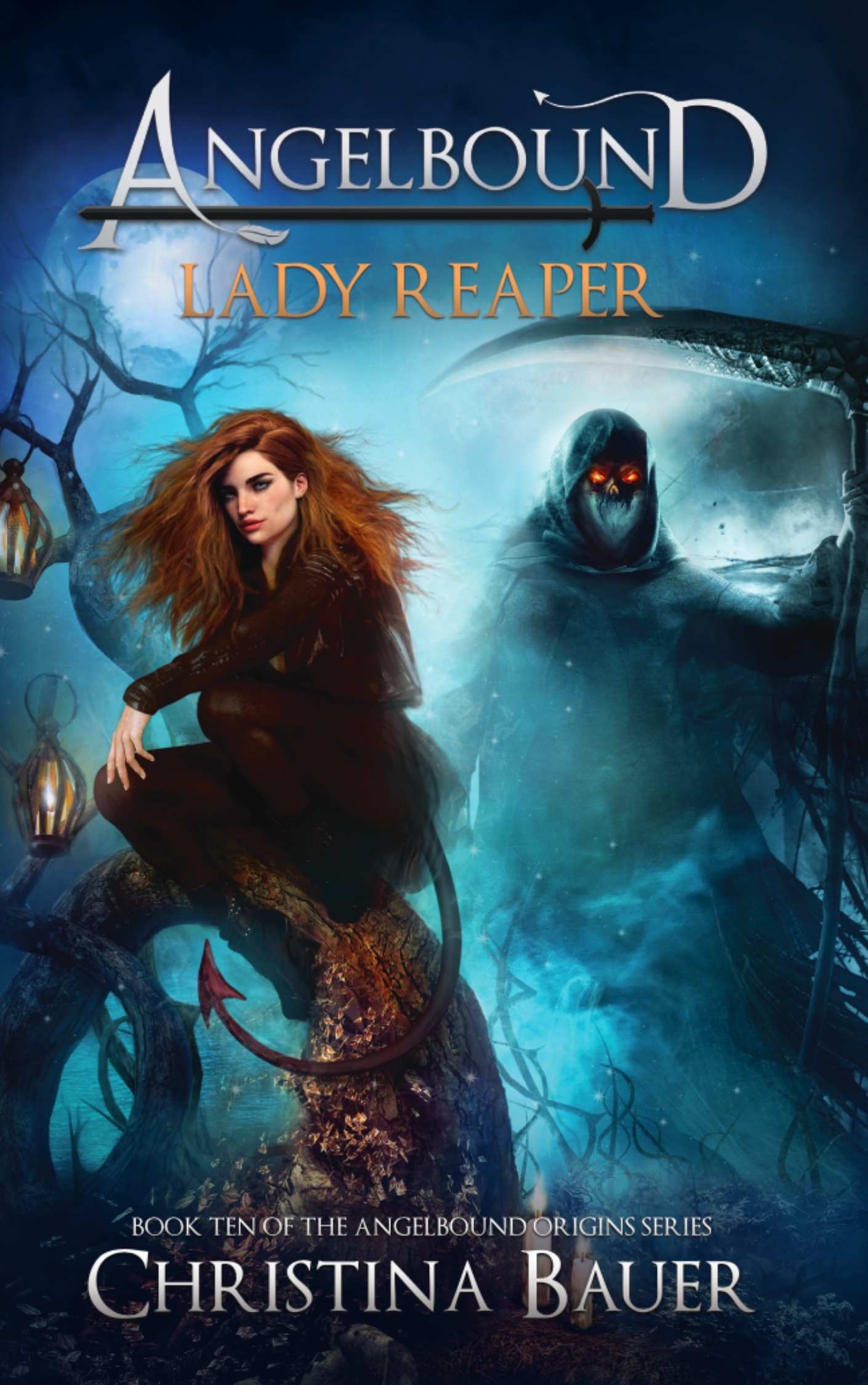 Lady Reaper (Angelbound Origins #10)
Young Myla and Lincoln Kick Ass and Take Names in This Prequel Novella for REAPER GAMES!
ebook – ISBN 9781956114058
Kindle – ASIN B09GNTX2JJ

Amazon / Apple / Kobo / Nook / GooglePlay
A part-demon girl fights Lady Reaper
Myla Lewis is a sixteen-year old part-demon girl who fights evil souls in Purgatory's Arena… and she's always on the lookout for a good chance to fight evil. A SUH-weet battle opportunity appears with Lady Reaper, the famous ghoulette who wields both a scythe and nefarious intensions. Myla discovers Lady Reaper will hide inside the Demon Woods 'ride' at Purgatory's Annual Lust Festival. Time to visit the fest, kick ass and take names, right? Wrong. Lady Reaper has other plans for Myla and her bestie, Cissy…
A part-angel prince faces the Grim Reaper
Lincoln is a seventeen-year old part-angel prince who protects humans from the denizens of Hell. On a routine trip to Earth, Lincoln uncovers clues that his best friend, Walker, might be allied to an evil ghoul named the Grim Reaper. Things go downhill from there…
***A 20,000-word novella***
Publisher Note: Originally, LADY REAPER was a full novel. However, the author fell ill with COVID and gave us this prequel novella instead. We have since locked Ms. Bauer into the basement with a charger cord, MacBookPro and carton of Theraflu. The end of this tale will follow in the next release, REAPER GAMES.
Angelbound Origins
In which Myla Lewis kicks ass and takes names. Nuff said.
1. Angelbound
2. Scala
3. Acca
4. Thrax
5. The Dark Lands
6. The Brutal Time
7. Armageddon
8. Quasi Redux
9. Clockwork Igni
10. Lady Reaper
11. Reaper Games
12. Angry Gods
Amazon / Apple / Kobo / Nook / GooglePlay