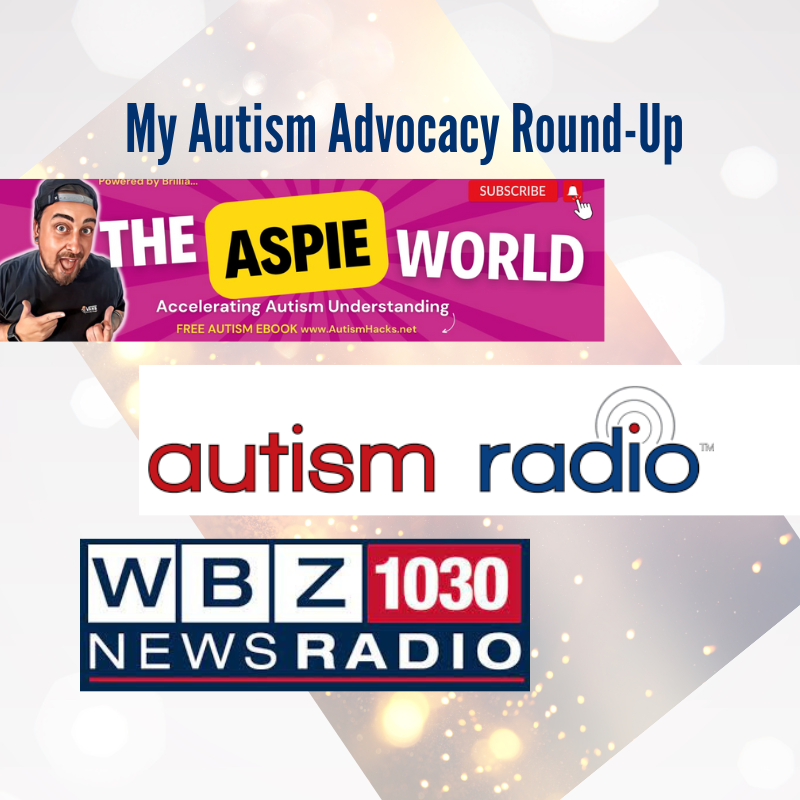 Most of you know me as the author of science fiction and fantasy novels. What many of you also know is that I'm on the autism spectrum. My son is as well. While I'm able to blend in with neurotypical folks, my son is non-verbal and stands out a bit more. I figure, why not talk about this side of my personality? It may help to normalize things a little more for my kid.
So without further ado, here's a round-up of some recent appearances I've done in my self-appointed role as autism advocate…
One. Hope Saves the Day
The podcast is called hope saves the day, which is hosted by Paul Cimins as part of his autism radio project. Paul is also the parent to a non-verbal son and it was refreshing to chat with someone who believes in the power of hope!
I am fortunate to have a dentist nearby who specializes in children on the autism spectrum. To help promote their services, I gave an interview about my son's experiences at Bubble Dentistry with WBZ NewsRadio Boston.
Three. Autism Worlds on YouTube
This YouTube channel is dedicated to the notion that autism can be cool. The host and I spend a good amount of time discussing Dungeons and Dragons. Fun!