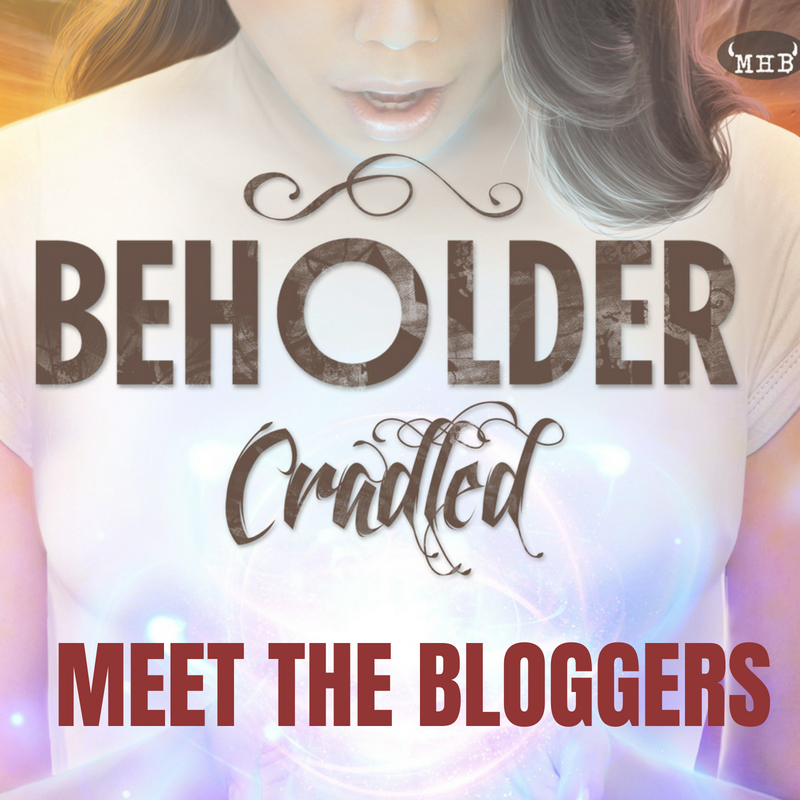 So excited for the launch of Beholder CRADLED on July 31st…and for the blog tour which starts on August 6th!
There are tons of specialty blogs and stuff that I wrote for the tour; check out the list below to find some inside secrets, top ten lists and other cool content.
Thanks for checking out the tour!
WEEK ONE
August 6th
–The Not So Public Library >>Top 10 List
–Declarations of a Fangirl >> Excerpt
–Archaeolibrarian – I Dig Good Books! >> Review
–Indie Wish List >> Excerpt
–Millsy Loves Books >> Excerpt
August 7th
–Lisa Loves Literature >> Interview
–Adventures in Writing >> Excerpt
–Paulette's Papers >> Excerpt
–Rockin' Book Reviews >> Review
August 8th
–The Writer's Inkwell >> Excerpt
–Book Addict >> Review
–Rainy Days and Pajamas >> Excerpt
August 9th
–Stacking My Book Shelves! >> Top 10 List
–A Dream Within A Dream >> Excerpt
–Star-Crossed Book Blog >> Review
August 10th
–Stuck In Books >> Excerpt
–Character Madness and Musings >> Excerpt
–The Book Girl >> Guest post
WEEK TWO
August 13th
–The Cover Contessa >> Interview
–Smada's Book Smack >> Interview
August 14th
–Silver Dagger Book Tours >> Excerpt
–Ashley's Bookshelf >> Review
–The Curious Chapter >> Review
August 15th
–Teaser Addicts Book Blog >> Excerpt
–Jazzy Book Reviews >> Guest post
–Just Books >> Excerpt
August 16th
–So Many Books, So Little Time >> Excerpt
–The Avid Reader >> Review
–Daily Waffle >> Excerpt
August 17th
–Books a Plenty Book Reviews >>Top 10 List
–Fiona Reads and FoodSpots >> Review
–K.L. Novotzke – Author >> Excerpt