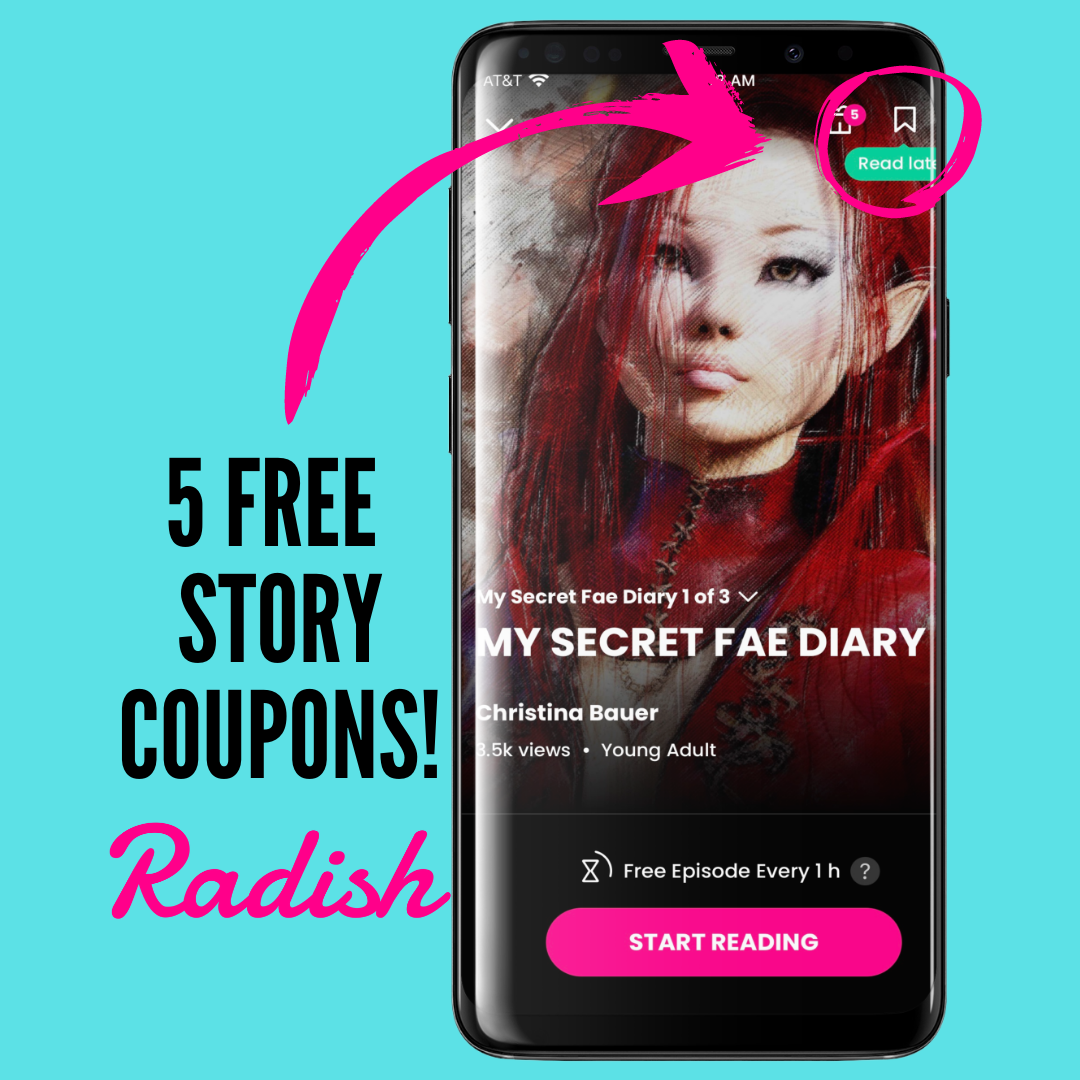 My Secret Fae Diary (aka Pixieland Diaries) is featured in the Radish Giftbox! Claim your coupons today! https://tinyurl.com/fae-gifts
What's Radish? Serialized versions of my work, where you pay by-the-chapter.
What's the Gift Box? From Radish Writer Success Team…
We're reaching out to let you know that My Secret Fae Diary will be in our bi-weekly Gift Box! Starting on September 27 at 12 PM, your story will be included with 7 other titles right off the Homepage! There are 5 Story Coupons made available to all users on the platform. Any user that redeems those coupons will have them for 5 days before they expire. Story Coupons do not add to your total Coin Deposit, but will be a great way to get new readers into your story! My Secret Fae Diary will be removed from the Gift Box at 11:59AM on September 30.
What are readers saying about my serialized stuff?
"Okay, that was adorable!" – Dragonette
"I so, so love this book!! Also I'm really dreading it coming to an end, I'm so entranced by the characters, I feel like I'm personally invested in their lives. Such a good read, hats off to you, you are an amazing writer and I look forward to more of your stories!" – readreadinghood
"Really love this book, definitely one of my faves!" – sarawharton
"I'm absolutely obsesssed with this series!" – fish_1