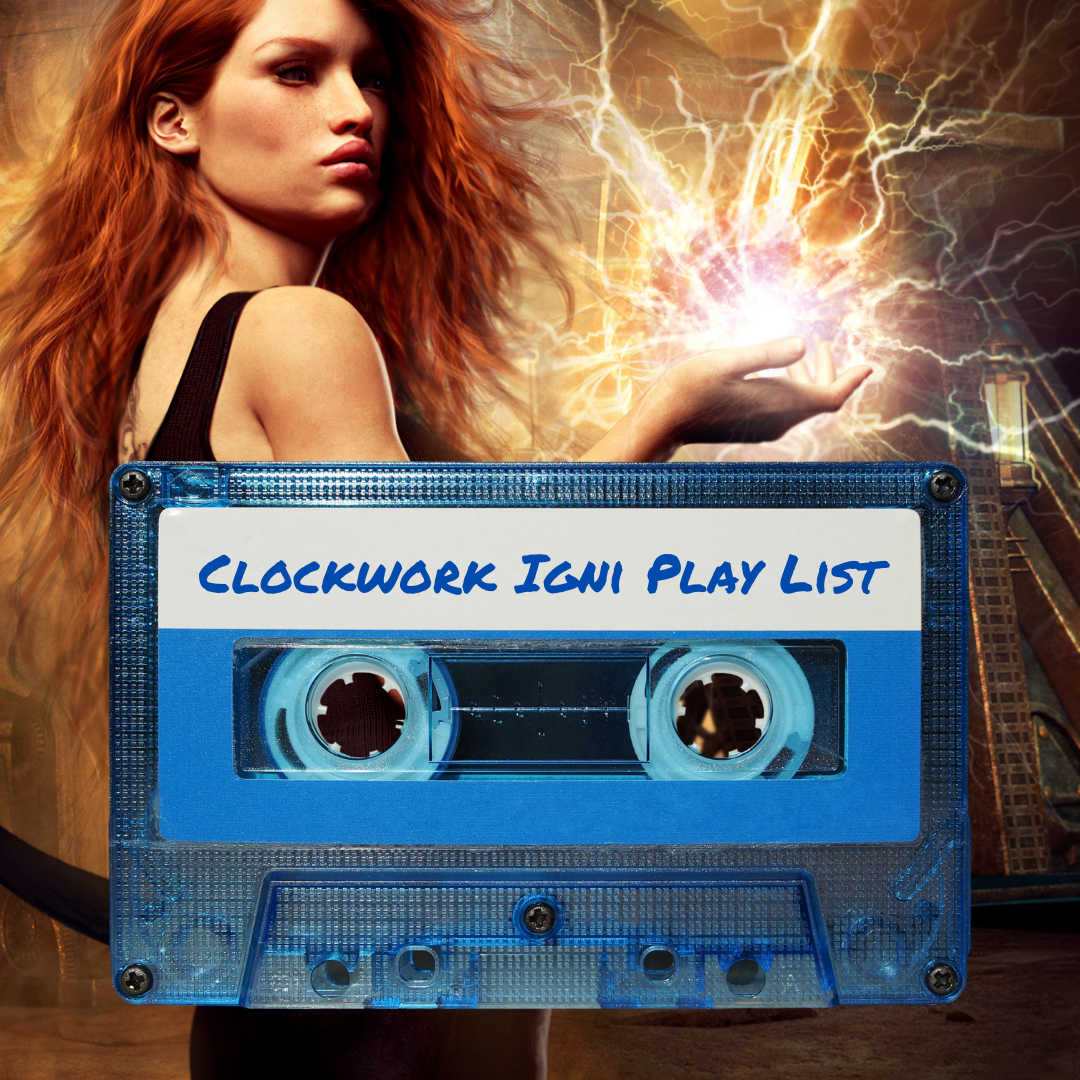 As part of the launch for my new book, CLOCKWORK IGNI, the lovely folks at Live Well, Be Fabulous asked me to blog on any topic I want. As a result, I'm about to share the playlist I obsessed about while writing this book.
You can listen to the whole playlist here on YouTube. Here are some of my faves…
Tune 1: Theme Song to the movie, The Untouchables
A classic by composer Ennio Morricone. To me, this piece is all about the joy of achieving the impossible. It's great for keeping me motivated (and writing) at 2 a.m.
Tune 2: On Earth As It Is In Heaven from the movie, The Mission
This is another gorgeous piece of music from composer Ennio Morricone. In my opinion, the movie is about the convergence of different cultures, and how disparate sources can merge into an incongruous whole. There are three narrative threads in CLOCKWORK IGNI, so this music helped me picture what I was trying to achieve.
Tune 3: The Payoff from the movie, Patton
Oh, how I love a good World War II epic film! Patton is one of the best. This song encapsulates how Patton overcomes adversity to win in the end. Great for writing my final big battle scenes! An inspiring piece by composer Jerry Goldsmith.
Tune 4: Selections from the movie trilogy, Lord of the Rings
What isn't there to love about the operatic music to the Lord of the Rings movies? The score relates drama, heartache, and triumph on a regal scale. There really is nothing better to write fantasy by. And composer Howard Shore gives everything an operatic bend that works perfectly.
Tune 5: Now We Are Free from the movie, Gladiator
An inspirational classic! Composer Hans Zimmer and singer Lisa Gerrard create a truly breathtaking piece. Makes me want to go out and fight in the arena myself!

So there you have it: the tunes I listened to while writing CLOCKWORK IGNI! I hope you enjoyed the list and I hope to see you on a future launch tour!