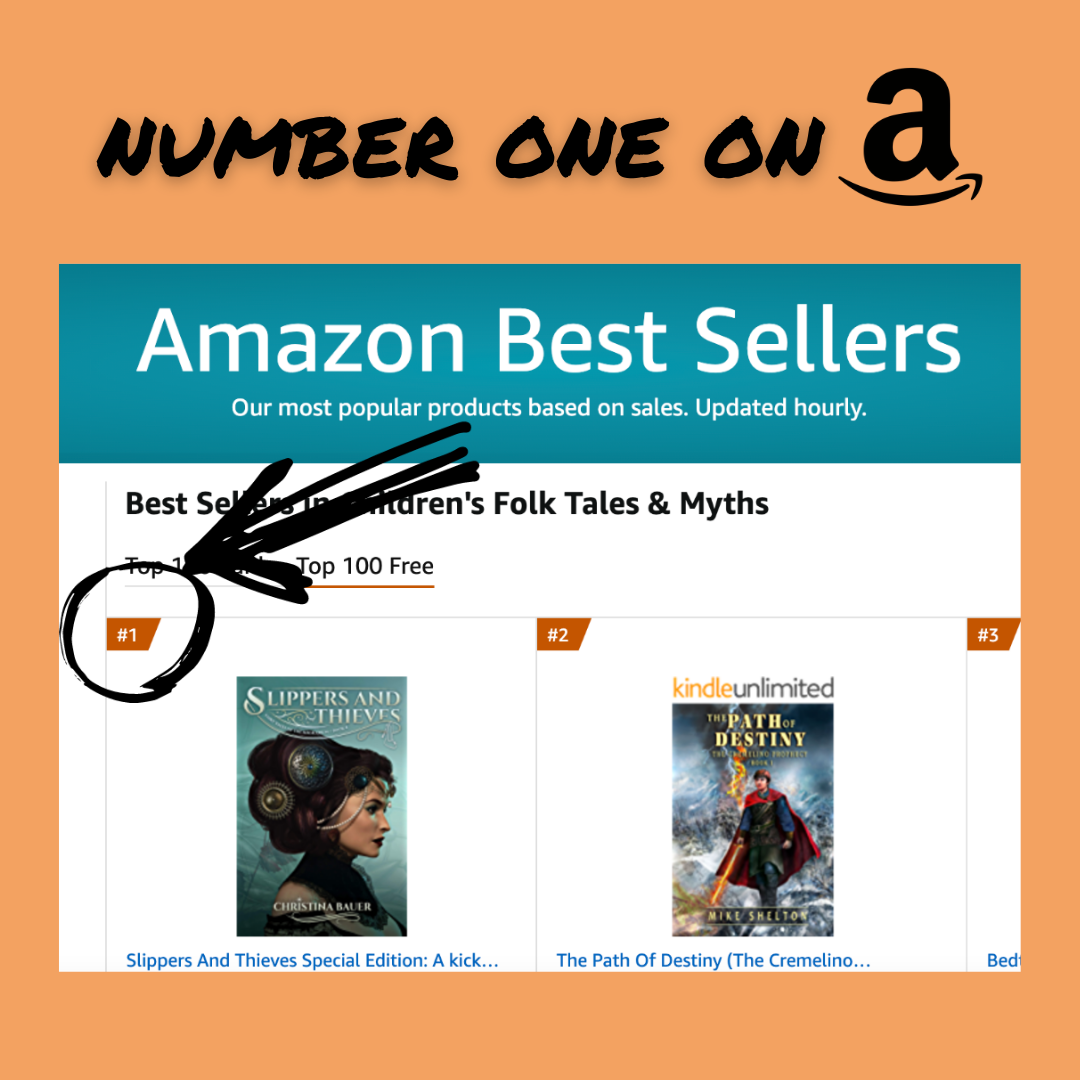 NEWTON, MA – July 19, 2021 – Independent publisher Monster House Books (MHB) today announces that the book SLIPPERS AND THIEVES by author Christina Bauer has achieved a number one ranking on Amazon, a top ebook retailer. The title represents the fourth release in Bauer's popular Fairy Tales of the Magicorum series.
"This is my second number one listing for the Magicorum series this year," says Bauer. "First, Amazon recognized my book, FIRE AND CINDER. Now it's SLIPPERS AND THIEVES. I'm so thankful for my readers and their support of my work. Without them, this wouldn't be possible!"
In addition to Amazon, reviewers are also sharing their excitement: "I love the characters because of how silly and realistic they are despite their magic abilities and the obvious differences between our worlds. I can't wait to see what happens next!" – Radioactive Book reviews
SLIPPERS ANMD THIEVES  is currently on sale at major retailers such as  Amazon, Apple,  GooglePlay , Kobo and Nook.
About Christina Bauer
With over thirty-five published novels, Christina Bauer has sold more than a million books and ebooks worldwide. Key to her success is a laser-sharp focus on young adult titles with strong female heroines. Her work has earned praise from mainstream reviewers:
"Must-read YA paranormal romance" – USA Today
"Mixes cherished classics with modern magic and moxie" – Foreword/Clarion
"Exciting and well-conceived" – Kirkus
"Bauer's unique voice blends swooning romance and a bucketful of teenage sass." – Booklist
About Monster House Books LLC
Monster House Books LLC publishes kick-ass fiction for young adults in the genres of sci-fi, fantasy, urban fantasy, and paranormal romance. Like strong heroines, diverse voices, and unique storylines? Welcome home.
# # #
Media Inquiries: info@monsterhousebooks.com