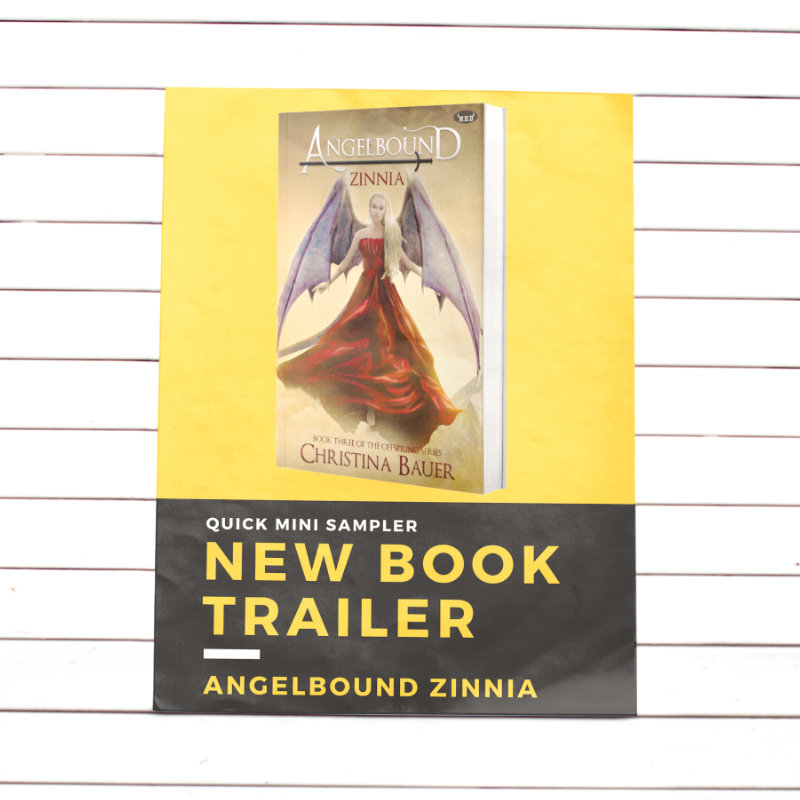 A new book in the Angelbond Offspring series is coming: ZINNIA!
To find out more, check out this short book trailer—though it be brief, it be FIERCE!—and click here to find out more about this title!
PROTIP: If the video doesn't show for some reason, please stay on this page and refresh your browser. Curse you, technology!
Reminder: For the book description and all that good stuff, click here.