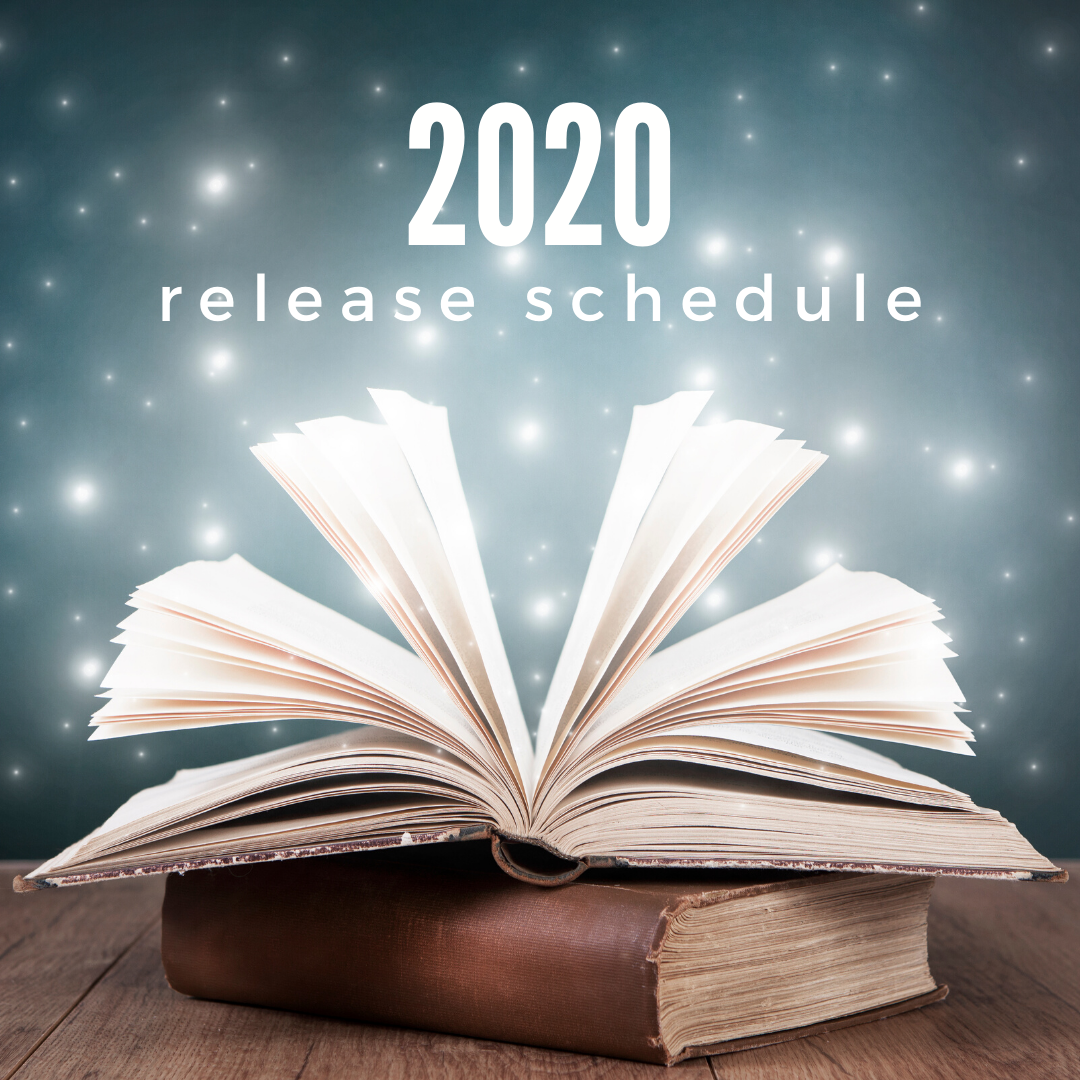 NEWTON, MA – January 1, 2020 – Independent publisher Monster House Books (MHB) is pleased to announce the 2020 launch schedule of best selling author Christina Bauer.
This year's schedule includes a total of six new novel-length releases across the Angelbound, Dimension Drift and Fairy Tales of the Magicorum series of books. In addition, 2020 will include the launch of an all-new offering, the Pixieland Diaries.
"2020 marks my second year as a full-time writer," says author Christina Bauer. "I'm incredibly thankful to my readers for their ongoing support. I feel confident the 2020 schedule will give folks some new content from classic series as well as introduce something new."
The full 2020 release schedule is listed below.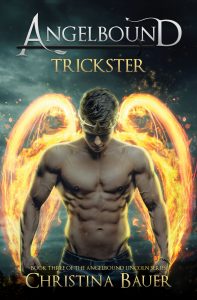 February – Trickster
Enjoy even more of Angelbound experience as told by Prince Lincoln! Book three, Trickster, goes live in February.
SEE IT ON: Amazon / GooglePlay / Apple Books / Kobo / Barnes & Noble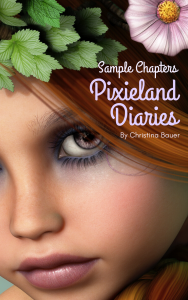 March – Pixieland Diaries 
This all-new series tells the story of sassy pixie Calla and 'her' elf prince, Dare. The sampler (cover shown above) launches in January as an Amazon exclusive, while the full title version of Pixieland Diaries goes live in March.
BONUS: The actual cover for the full title will be revealed January 14th!
See It On: Amazon / Googleplay / Apple Books / Barnes & Noble / Kobo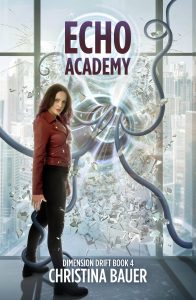 April – ECHO Academy
Science geek Meimi Archer is back! Like all stories in the Dimension Drift series, ECHO Academy features adventure, snark, and hot aliens.
SEE IT ON: Amazon / Googleplay / Apple Books / Kobo / B&N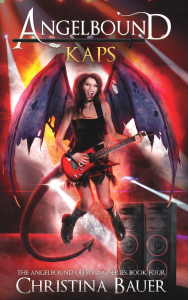 June – Kaps
The story of the next generation of Angelbound continues with Kaps! She's a dragon shifter, trouble maker and lead singer for Cool Daze.
SEE IT ON: Amazon /  Googleplay / Apple Books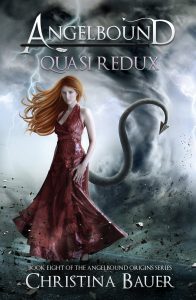 September – Quasi Redux
Myla and Lincoln's story continues with Quasi Redux, in which our favorite couple gets to fall in love all over again … after hating on each other all over again.
SEE IT ON: Googleplay / Apple Books / Amazon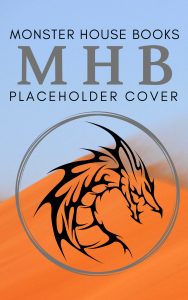 November – Bandits and Ball Gowns
My Fairy Tales of the Magicorum series continues with Bandits and Ball Gowns, which tells the rest of the story for Alec and Elle!
SEE IT ON: Amazon / Apple Books / Googleplay

About Christina Bauer
With over twenty-five published novels, Christina Bauer has sold more than a million books and ebooks worldwide. Key to her success is a laser-sharp focus on young adult titles with strong female heroines. Her work has earned praise from mainstream reviewers:
"Must-read YA paranormal romance" – USA Today
"Mixes cherished classics with modern magic and moxie" – Foreword/Clarion
"Exciting and well-conceived" – Kirkus
"Bauer's unique voice blends swooning romance and a bucketful of teenage sass." – Booklist
About Monster House Books LLC
Monster House Books LLC publishes kick-ass fiction for young adults in the genres of sci-fi, fantasy, urban fantasy, and paranormal romance. Like strong heroines, diverse voices, and unique storylines? Welcome home.
# # #
Media Inquiries: info@monsterhousebooks.com