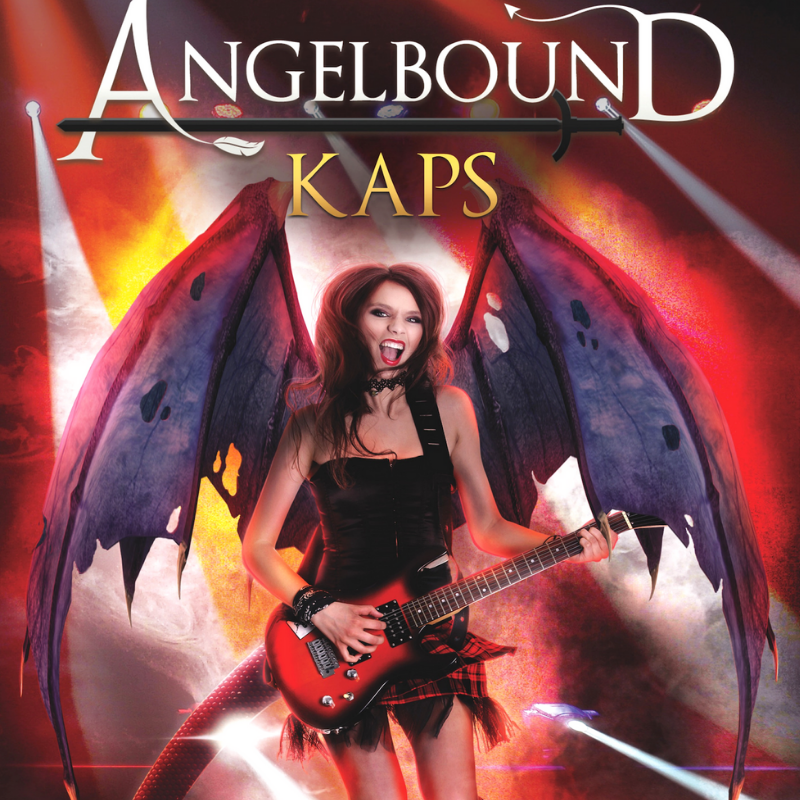 Happy Cover Reveal Day to

KAPS

, Book 4 in the Angelbound Offspring series!
KAPS is a dragon rock chick with a sassy attitude. I can't wait to share her with you all! As a refresher, the Angelbound Offspring series begins with MAXON, then goes on to his sister PORTIA. ZINNIA, KAPS and HUNTRESS (Books 3, 4 & 5) are Portia's daughters with hunk master Tempest.
Description
Meet Kaps: renegade, dragon shifter, and general pain in her parent's backsides. Kaps turns away from the dragon world in order to become a rock star on Earth. Everything is going well—Kaps has fans, fun, and unconditional support from her best friend Rhodes—until one concert in the desert changes everything. Kaps meets a rogue shifter named Zinnia who alters the rock star's carefree life forever…
AVAILABILITY: Amazon / Kobo / Googleplay
GIVEAWAY: https://tinyurl.com/GiveMeKAPS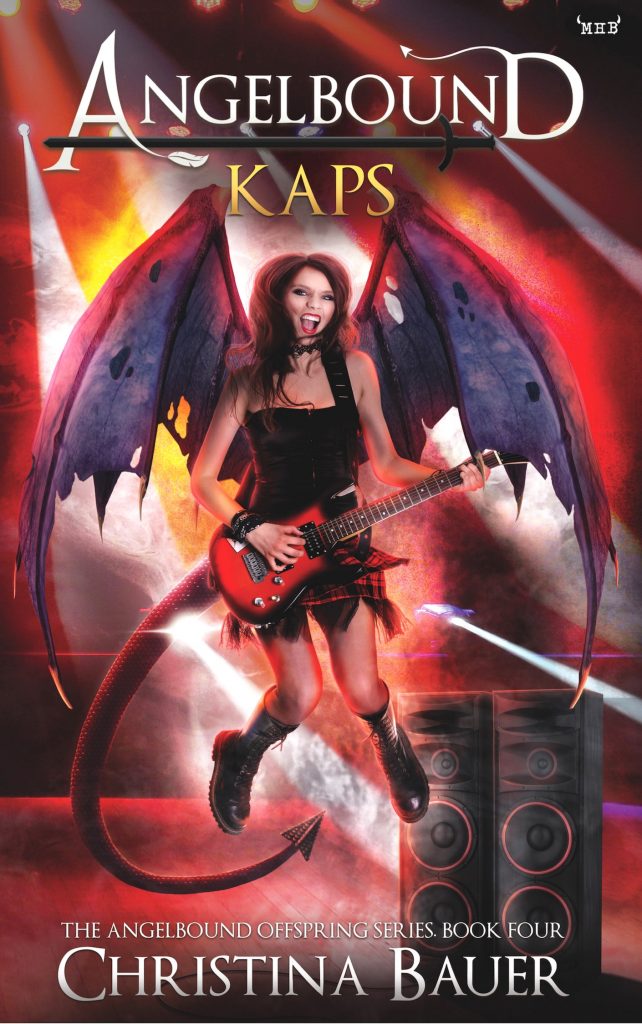 Oooh! She's so cool, isn't she? I want to be her, but I guess I'll have to settle for just writing her story.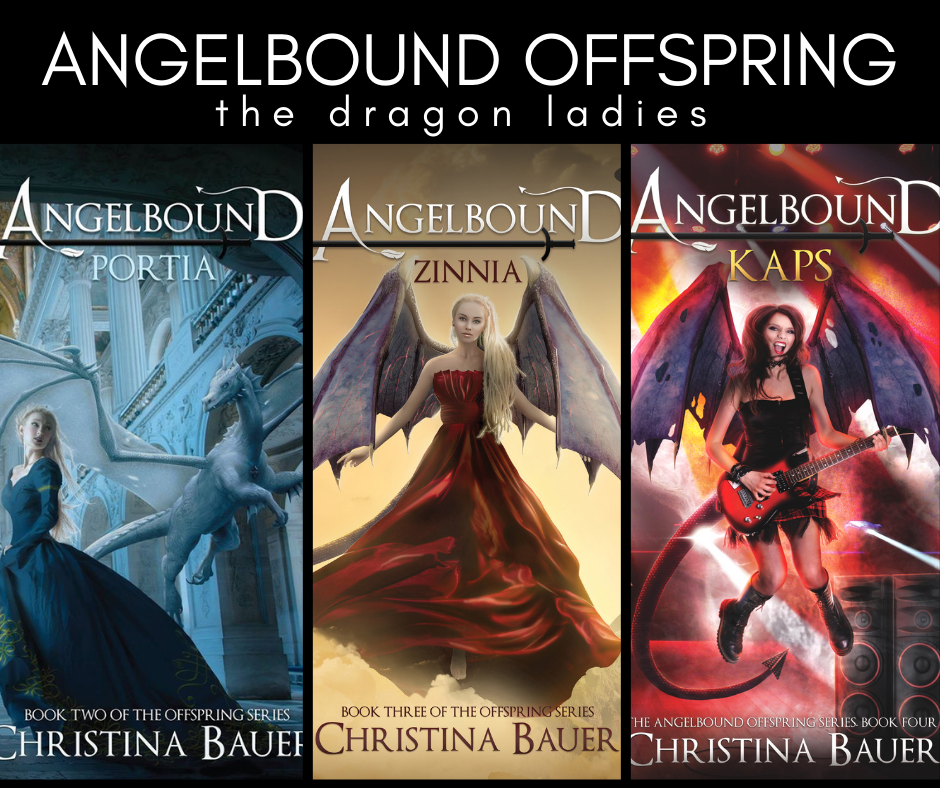 As a refresher, here are the other lady covers in the series. So happy to see Portia next to her daughters!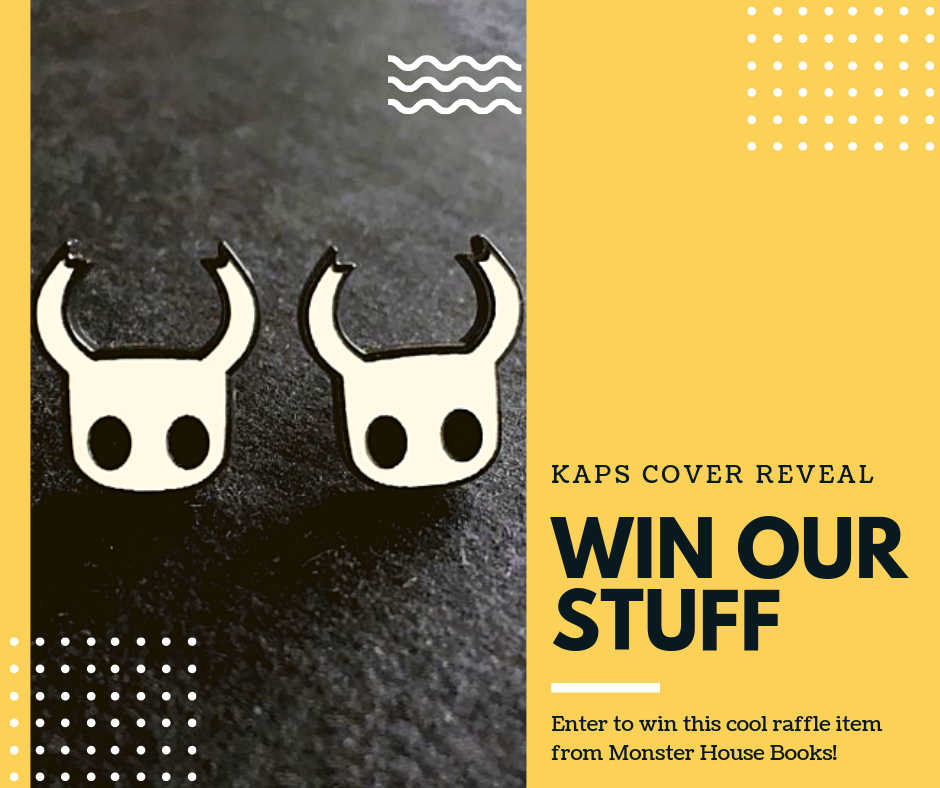 The cover reveal has a raffle because that's how I roll. https://tinyurl.com/GiveMeKAPS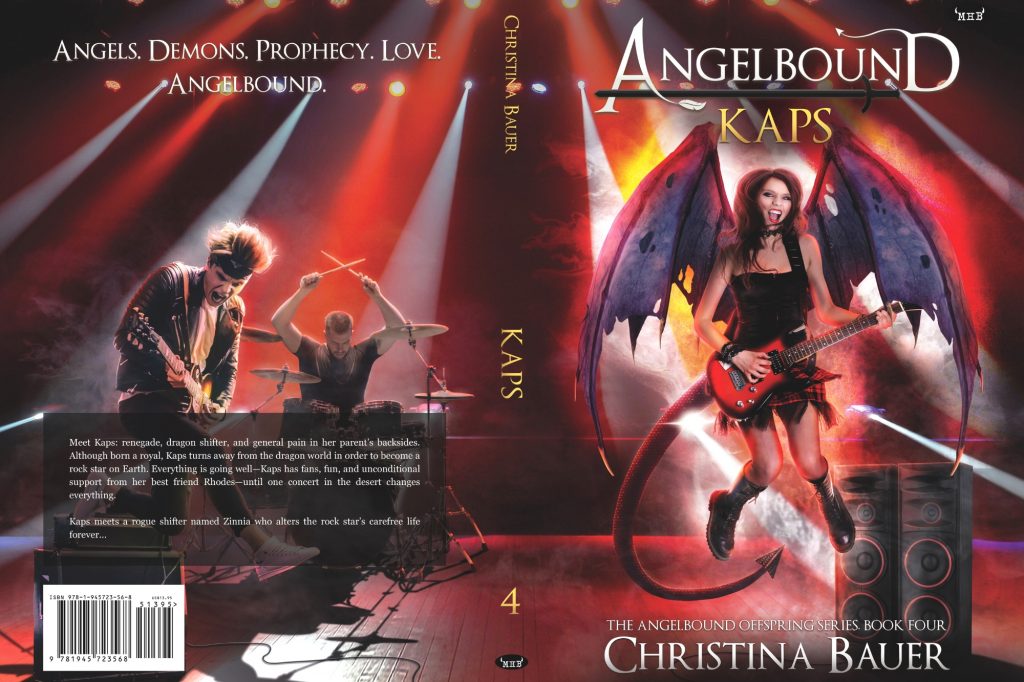 And here's the full cover! Say it with me: oooooh, aaaaaah!
AVAILABILITY: Amazon / Kobo / Googleplay