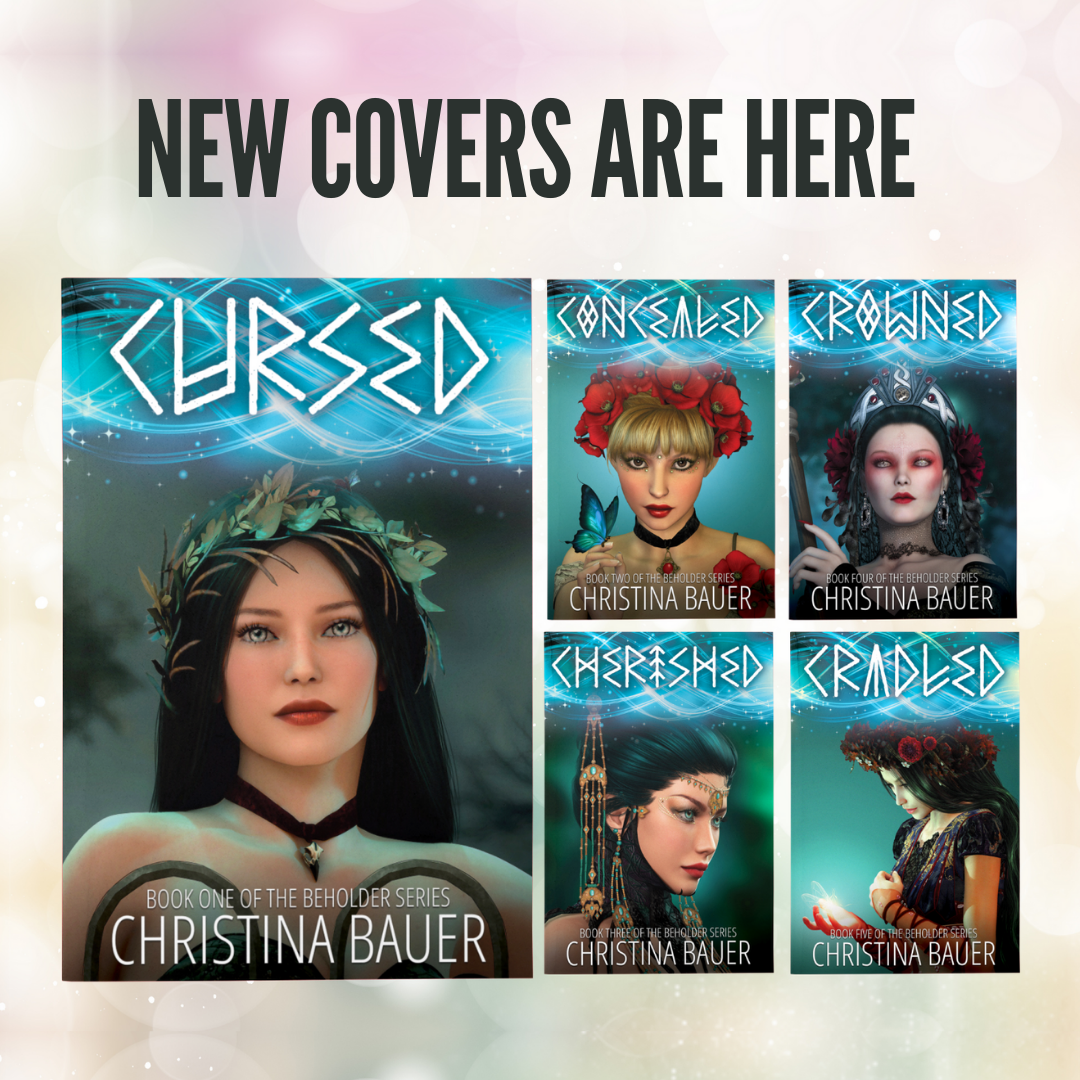 Sometimes, we all need a new look. Now, it's BEHOLDER's turn! The revised covers now feature the work of 3D artist Majorgaine.
The reason for the change two twofold. First, it always helps a series to get fresh covers. Beholder is the second series I ever wrote, so some new covers were overdue! Second, some of the first covers printed a little green as paperbacks. Now they're all in vibrant shades!
Scroll down to see the before and after.
The first covers…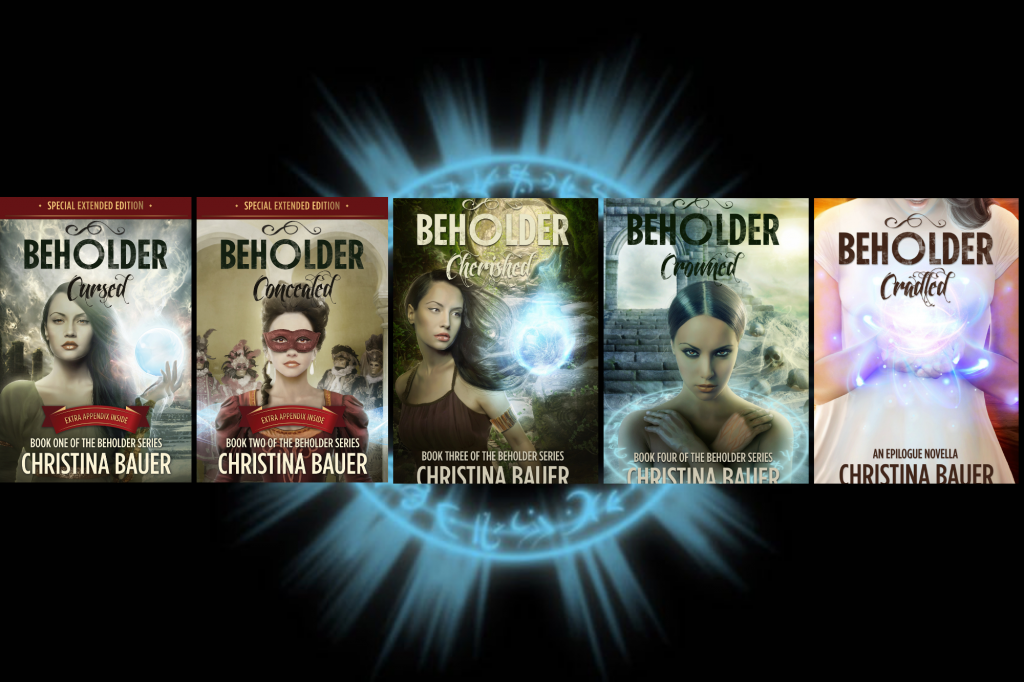 And the revised look!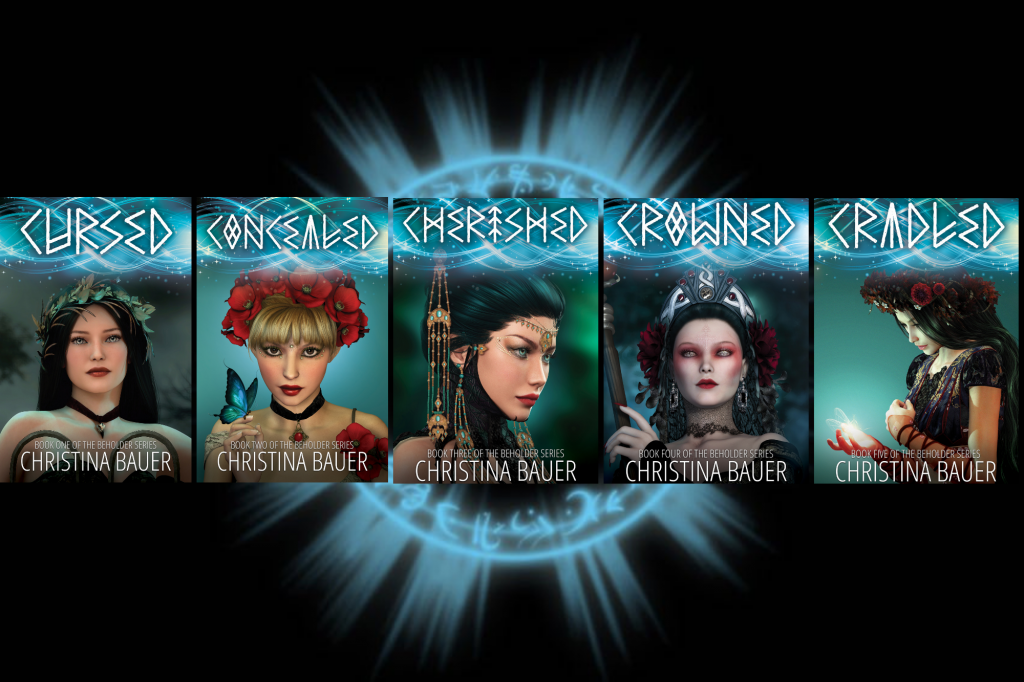 And here's more about the series.
The Beholder Series
1. Cursed
2. Concealed
3. Cherished
4. Crowned
5. Cradled